---
Aujourd'hui, j'ai interviewer Aurélie, la co créatrice du Tour des Graines, un évènement qui aura lieu à Bordeaux, le 15 septembre prochain et dont je suis fière d'être partenaire en proposant un atelier challenge autour de l'alimentation et santé durable  ! 
Le Tour des Graines est le premier raid Urbain Ecofriendly à Bordeaux, c'est parti pour en découvrir plus ….
Bonjour Aurélie, peux-tu te présenter  et nous dire comment est née l'envie de créer Le Tour des Graines ?
« Directrice de création designer freelance, je m'appelle Aurélie Ronfaut et je suis la fondatrice du Bureau de Style et de Design Thiluu et du Studio de création Greenmoods.  En 2017, j'imagine un blogzine (pour les particulier) associé au studio de création (pour les professionnels), qui donne des conseils pour allier éco-responsabilité et le goût du beau et du bon au quotidien. Greenmoods s'incarne aussi dans une communauté réelle rassemblée autour d'une ambition commune :  réfléchir et passer à l'action de manière individuelle et collective.
Cela faisait plusieurs années que j'avais une idée plus ou moins vague d'un évènement à créer pour montrer aux gens qu'agir de manière plus éco-responsable dans son quotidien peut être facile et porteur de plus de sens. »
« En arrivant sur Bordeaux, je rencontre Anne-Laure Cadaugade, organisatrice d'évènements pleins de vie, Enjoy Evenements. Au détour de conversations sur les modes de vies zéro déchet, 100% bio 0 phyto, éthique, raisonné, éco-responsable, sans perturbateur endocrinien etc, en bref sur nos expériences de vies, nous décidons d'allier nos compétences pour permettre à chacun de concrétiser son engagement dans l'éco-responsabilité à travers l'évènement Le Tour des Graines. »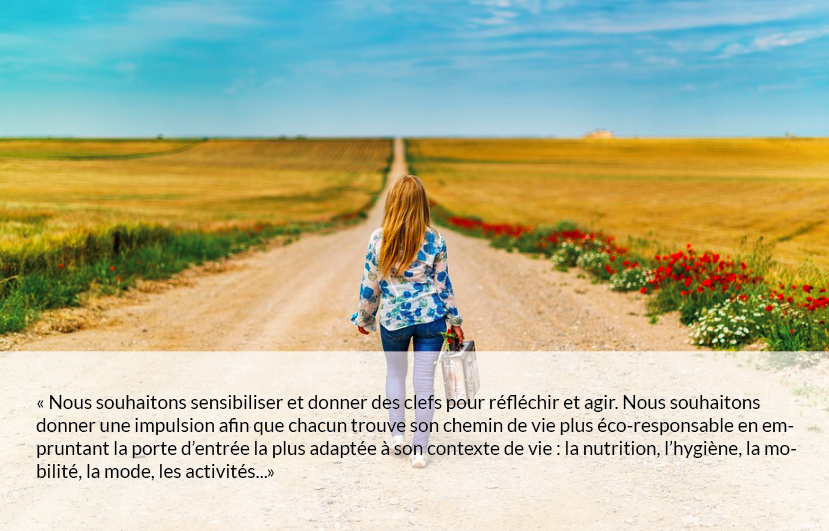 « De vastes sujets faces auxquels nous ne pouvons plus fermer les yeux, et envers lesquels nous souhaitons faire passer des messages par le biais du jeu, de la découverte, du challenge, de l'expérimentation et du partage. C'est ainsi qu'est né Le Tour des Graines, le premier raid urbain éco-friendly de Bordeaux. »
Pourquoi le nom Le Tour des Graines ?
« Nous voulions un mot qui rassemble aussi bien les professionnels, les initiatives, les projets et les citoyens qui impulsent de nouvelles manières de faire. La poésie et le sens du mot graine s'est donc imposé à nous pour fédérer un éco-système Bordelais semeur d'espoir et qui nous aide à faire de cette journée un tremplin vers le plus de bon sens au quotidien.
Encore merci à tout ceux qui nous suivent et sans qui cette première édition ne serait pas possible, découvrir les partenaires ICI
Sans oublier les participants que nous avons hâte de rencontrer le 15 septembre !!! »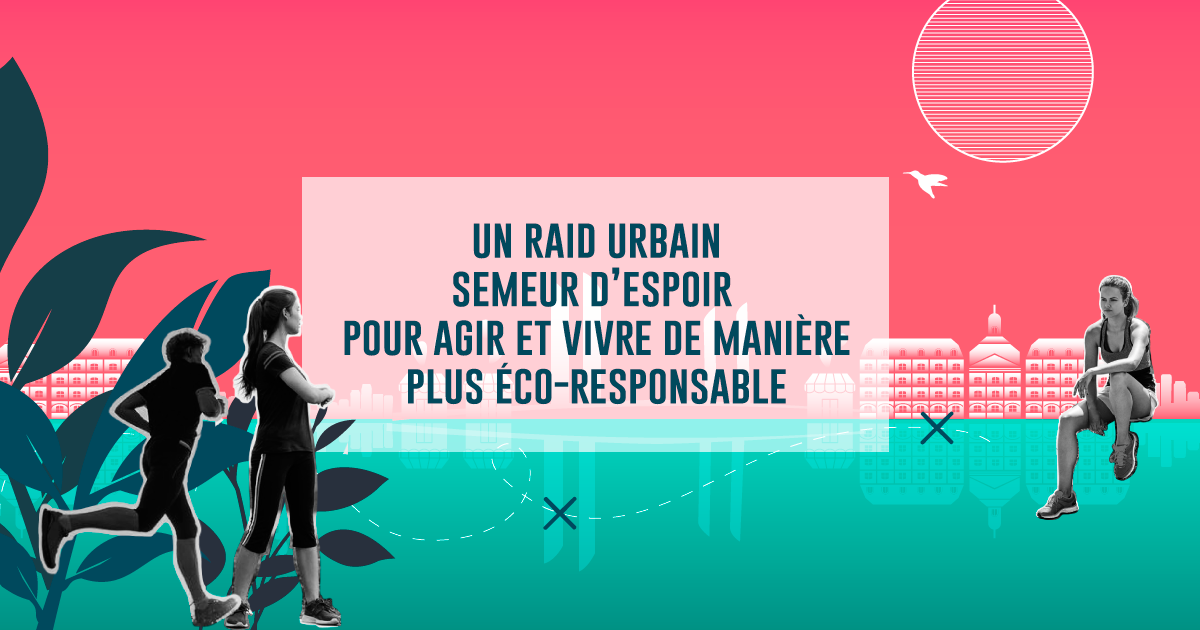 Comment va se dérouler cette journée ?
Le Tour des Graines c'est une course ludique et éco-friendly qui alterne rencontres, jeux, challenges et ateliers découvertes. Les participants se retrouveront à 8h pour un éveil sportif. A 9h en équipe, la course sera officiellement lancée et la progression du raid se fera à l'aide d'un carnet de route récupéré le matin même. A pied, à vélo, en roller ou ponctuellement en tram ou en bus, sur un parcours de 15km, les participants seront challengés auprès des acteurs locaux engagés (Serendipity, Odessence, La Librairie des Chartons, Ecolombrics, La cageoterie, La maison écocitoyenne, Toutnet Eco …)
Chaque équipe devra gérer ses modes de déplacements doux pour accéder dans les temps aux 11 ateliers-challenges à valider pour tenter de remporter Le Tour des Graines et se voir remettre de belles récompenses par des partenaires eux aussi impliqués dans l'éco-responsabilité : Mundao, Soin de soi, La Box à planter, La Famille presque Zéro Déchet, Odessence, Serendipity, Gobilab, Le Parfait, Vertuce, Studio Tandem, The art of E…
Pour clôturer le parcours, les participants et les partenaires seront conviés de 18h à 21h à une soirée sous le signe de l'échange, de la convivialité et de la détente (dégustations, yoga, réflexologie, ama-assis, troc des livres…)

Voici le récapitulatif de toutes les informations et j'espère vous y retrouver !
Le Tour des Graines : le 15 septembre 2018
Lieu : parcours dans la ville de Bordeaux
Déroulé en 2 temps :
8h : réveil sportif devant le Hangar 18
9h à 18h : parcours à la rencontre des partenaires dans Bordeaux // déjeuner inclus
18h à 21h : Soirée avec apéritif, ateliers et rencontres à Sup de Pub ( Inseec ) Hangar 18

Pour les inscriptions c'est ICI 
Crédits photo : Le Tour des graines, Pixbay

Que pensez-vous du concept des courses ludiques ?
 Avez-vous déjà participé ? Si oui, racontez-nous comment vous l'avez vécu !

https://www.cestsibonnutrition.com/wp-content/uploads/2017/01/PUBLI_LTDG_8.png
1080
1080
Administrateur
http://www.cestsibonnutrition.com/wp-content/uploads/2017/08/logo-csb-transparent.png
Administrateur
2018-08-28 18:00:52
2018-08-30 10:04:49
Le Tour des Graines le 15 septembre 2018 : le premier raid urbain ludique et éco-friendly à Bordeaux !